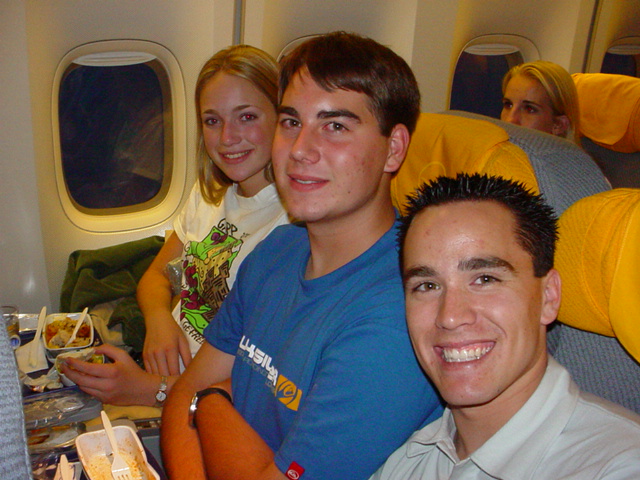 Heather, Will and Danny enjoy the fine cuisine on our Lufthansa flight to Germany.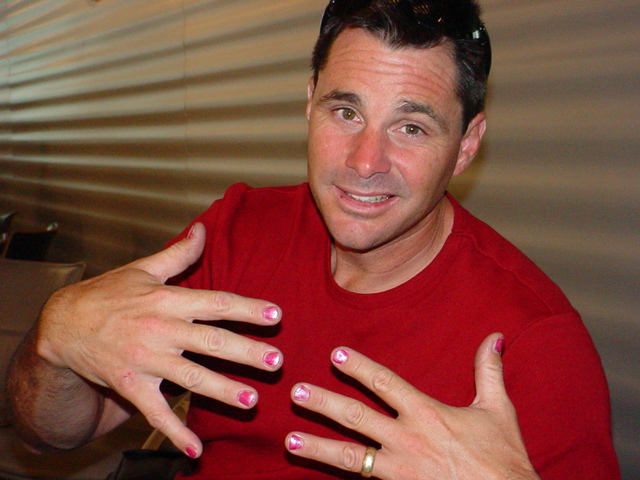 Herr Bradshaw was shocked to find out someone had painted his fingernails while he was sleeping!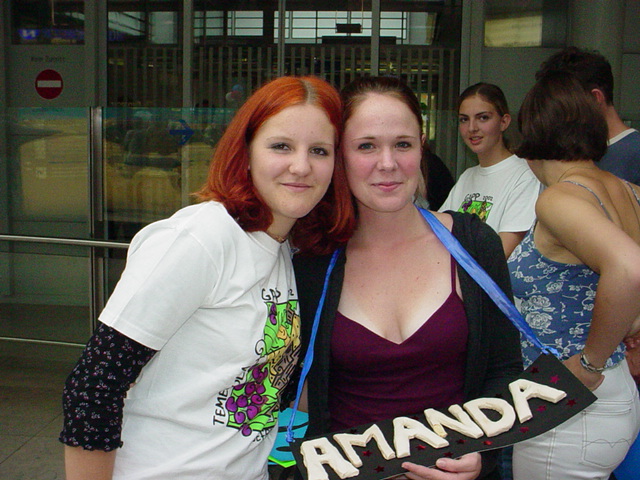 Amanda is reunited with her partner Katrin with a warm German-sized "Hello."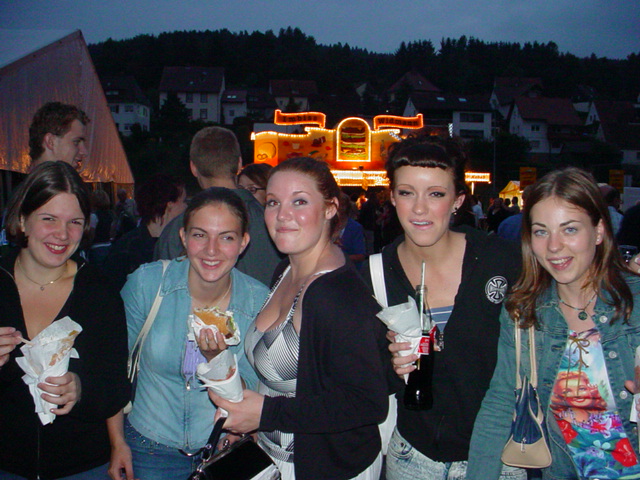 The students all saw each other at the Wiesenfest and tried various German foods at the festival.
Ryan and his partner, Sabrina, try their hand at the German version of bumper cars, " Autoscooter."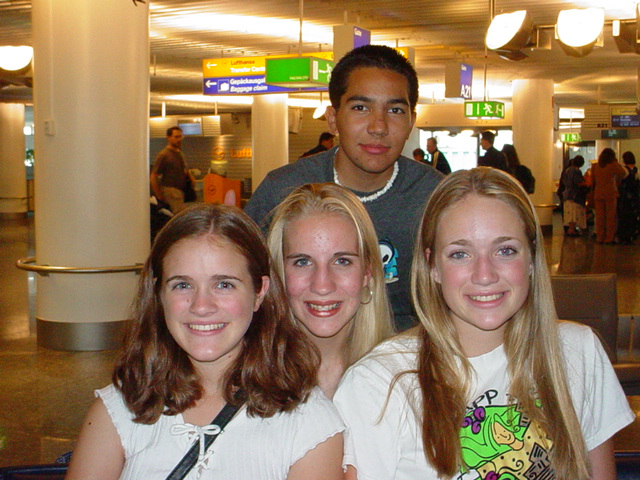 Bryan, Missy, Carrie and Heather rest in the Frankfurt airport after a tiring 10- hour flight.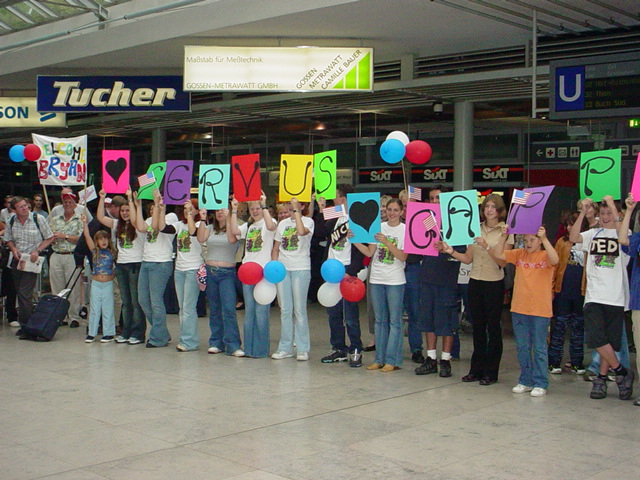 In Nuernberg we were met with the warmest of greetings and where all whisked off the the Wiesenfest.
Here is Thea with her "new" German family.