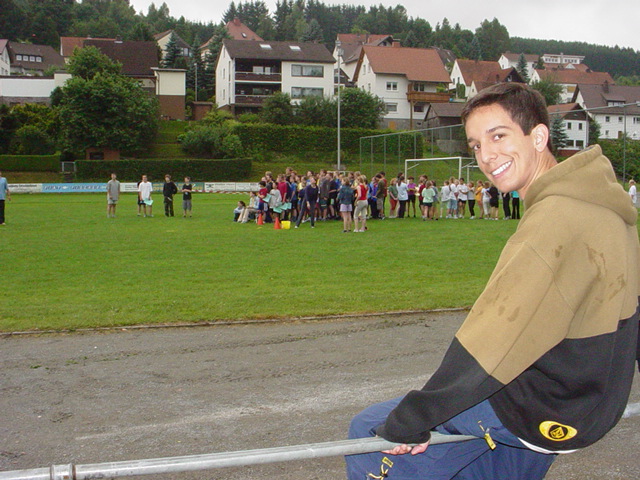 Ryan watches the start of the "ball throw" at the Sportfest Day.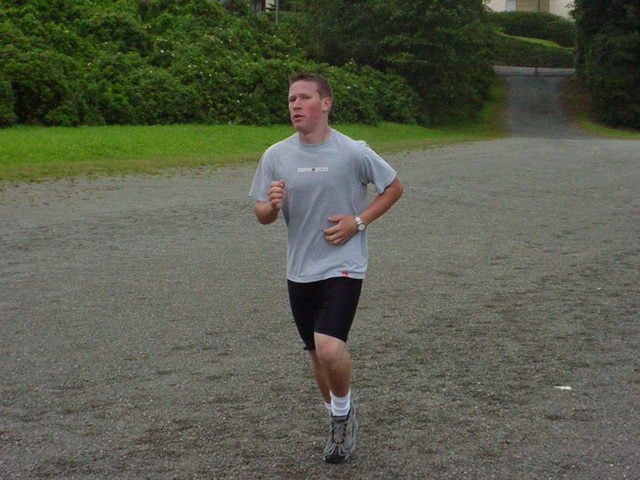 Matt gave it his best effort but couldn´t beat the 5th graders.
Matt, who was voted "Stud of the Day" by me shows how the high jump is done right.
Enter content here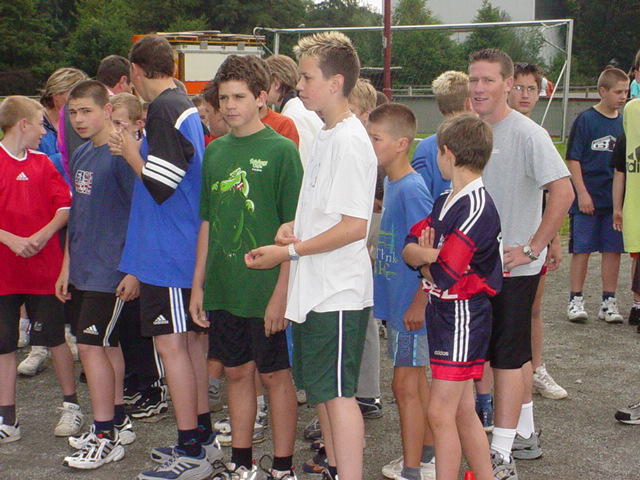 Matt gets ready to run in the 1,000 meter event.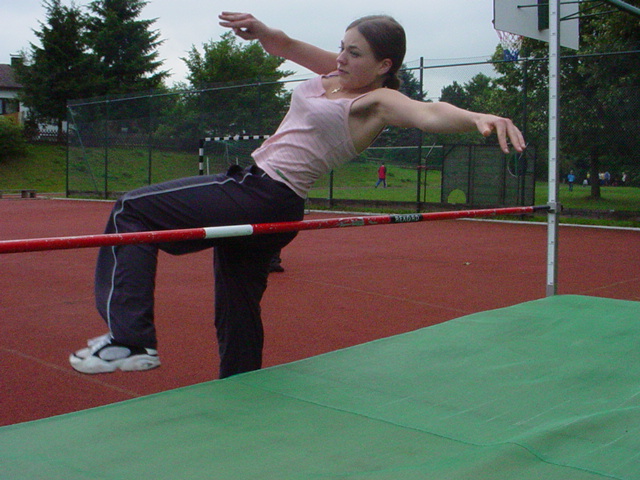 Christina shows off her best form doing the high jump.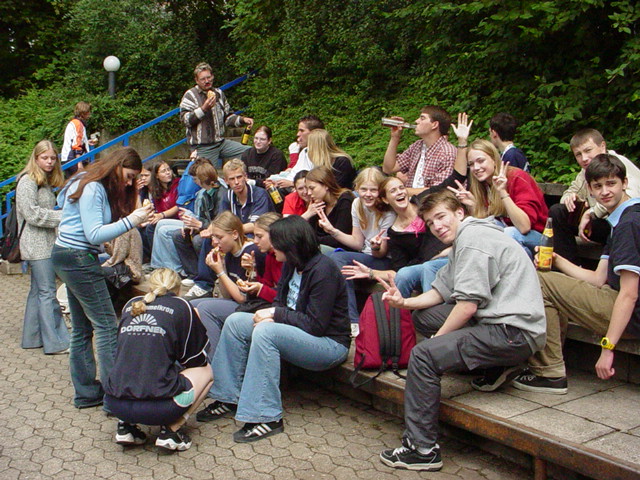 After the Sportfest, everyone rested together, even though most of our students didn´t need to.
Enter content here