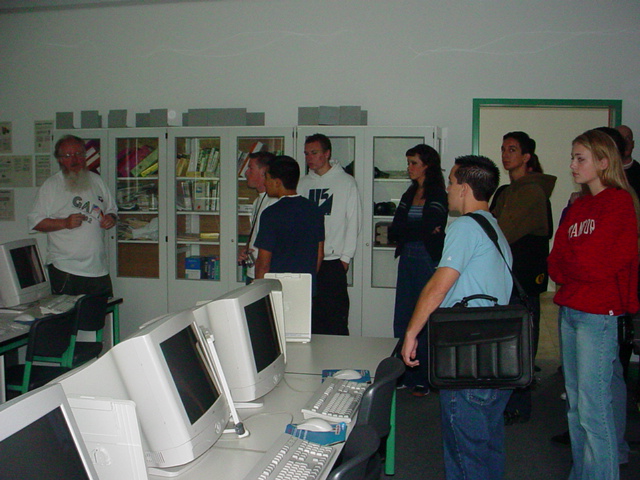 Herr Beigel took us on a tour of the school and showed us the technology the school has to offer.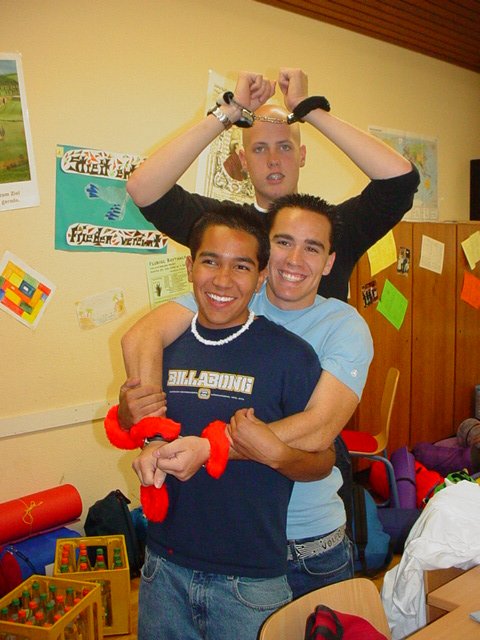 The guys´ hectic schedule today has them simply handcuffed.
The students get to sit in on their partner´s classes.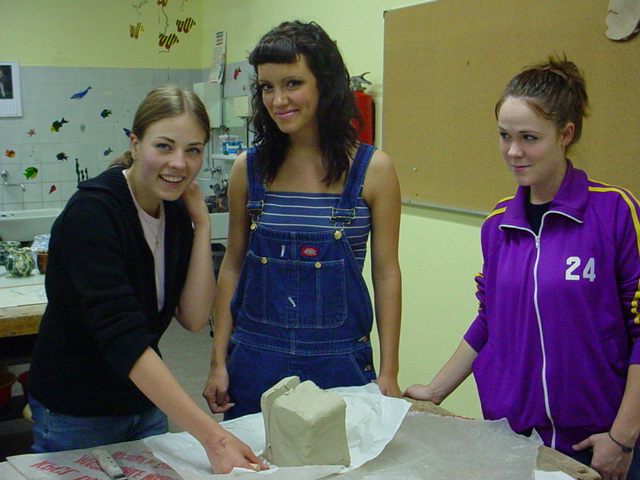 Christina shows Michaela and Amanda how to work with clay in her "Werken," or "art" class.
Enter content here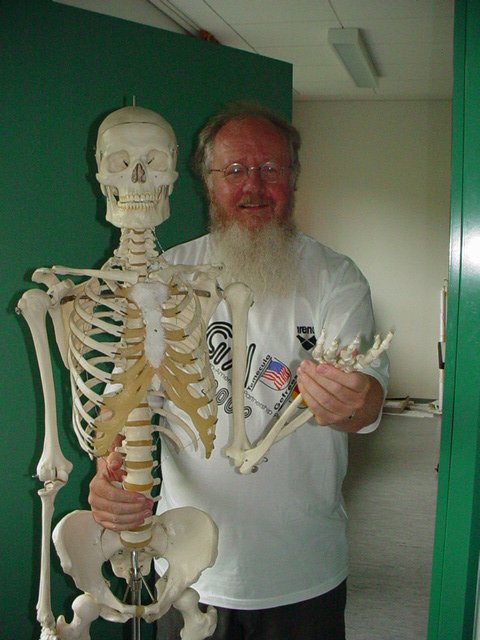 Here, Herr Beigel poses with Cari, who has not been eating enough in Germany.
All the ladies seem to gravitate toward Danny...or is it his new Vaio laptop they like?
Michaela and Christina watch as the teachers suffer through the "Roast the Teachers Day."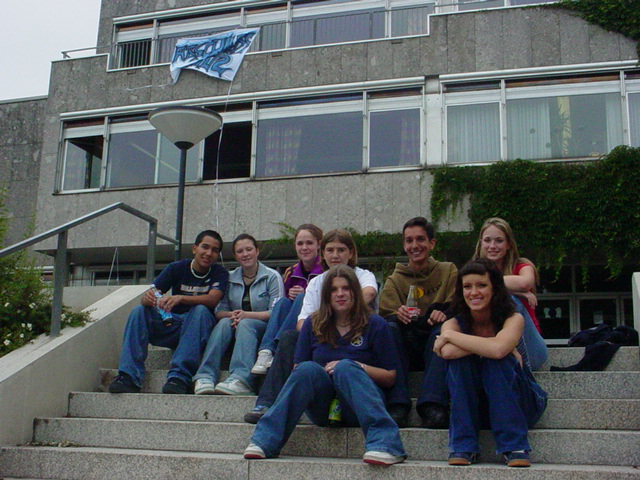 Some of our students rest on the steps in front of the Jakob-Ellrod school during their lunch break.
Enter content here