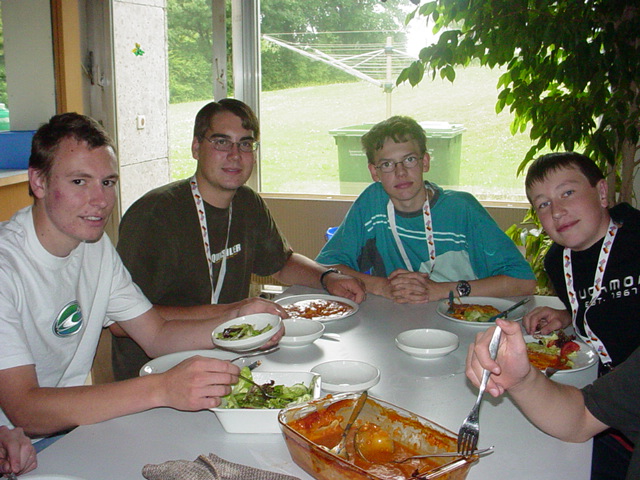 Our students eat in the school cafeteria with the Germans. Ted, Will, Richy and Tobi like the food.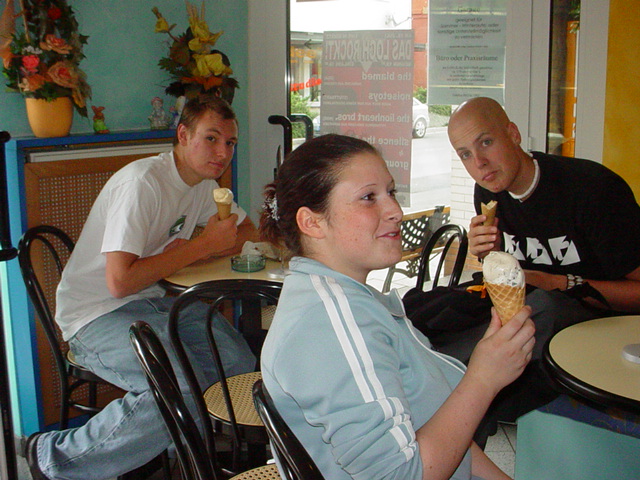 Ted, Nicki and Nick relax with the rest of the GAPPies and enjoy their ice cream.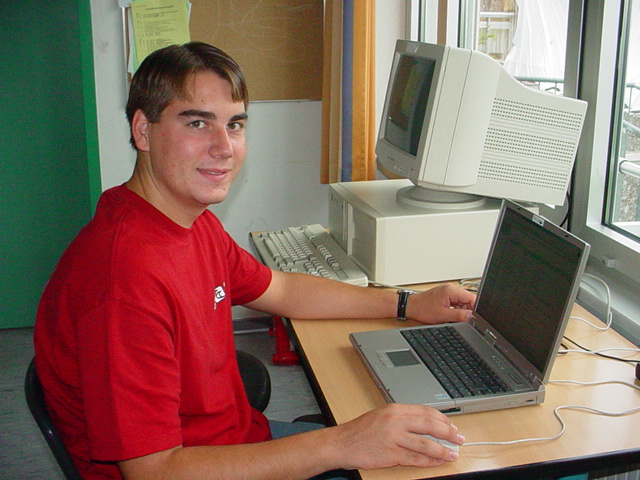 The students write their emails to home at school when they have time as Will is doing here.
Enter content here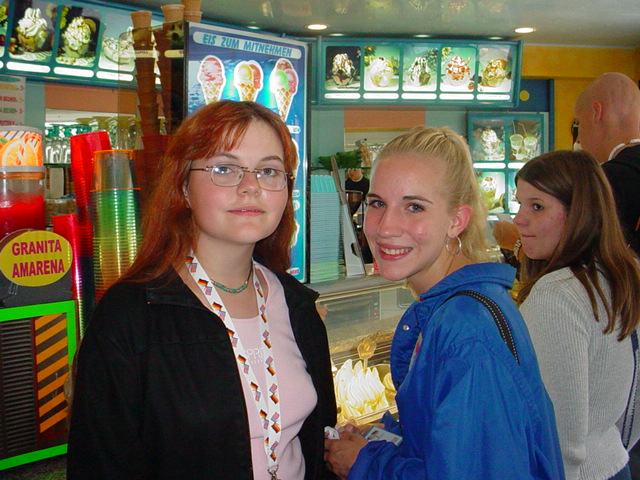 The Italian ice cream parlor is the place to hang in Gefrees. Sabi and Cari wait to order theirs.
Ice cream and Germany are a great combo for Missy who´s already decided she´s not leaving Germany.
The "Teestube" is a place on campus where the students can hang, talk and drink coke, tea or coffee.
Enter content here