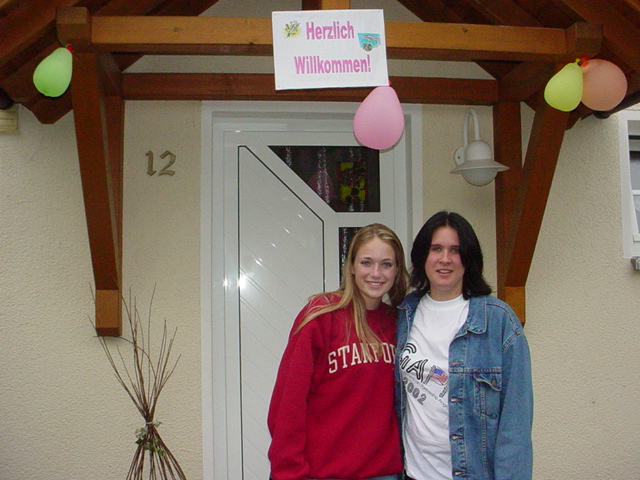 Heather lives with Franzi in a wonderful single family house which overlooks the town of Gefrees.
Franzi poses with her mother in her parents' room. They have a wonderful view out the window.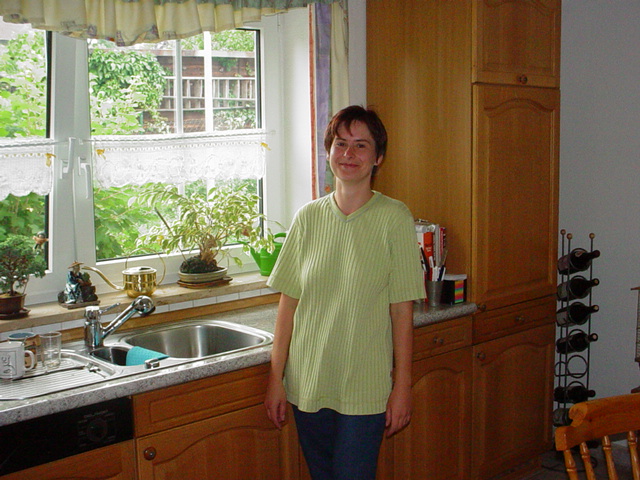 Frau Beck works all her cooking magic in her ultra-modern kitchen.
Enter content here

Heather has her own room in the house with comfy bed and comforter.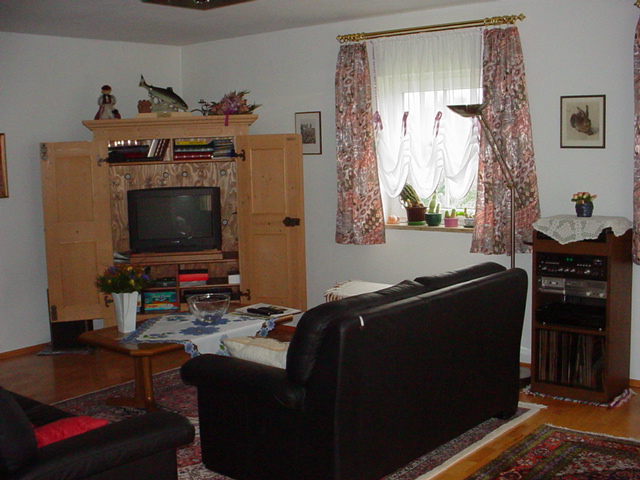 Their living room has all the modern comforts of home.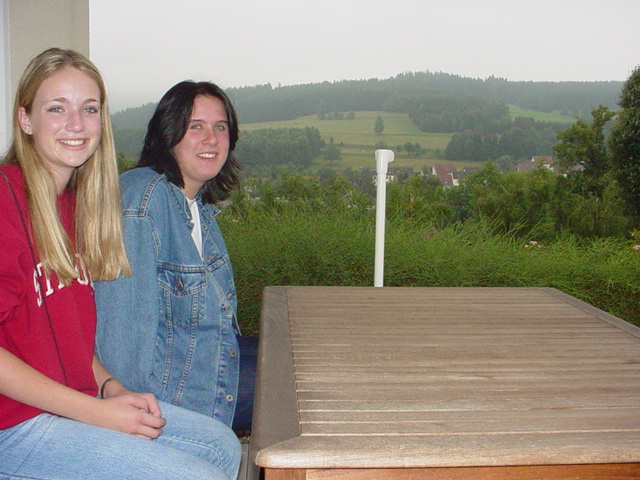 Franzi and Heather can sit on the patio and talk while enjoying the beautiful surroundings.
Enter content here